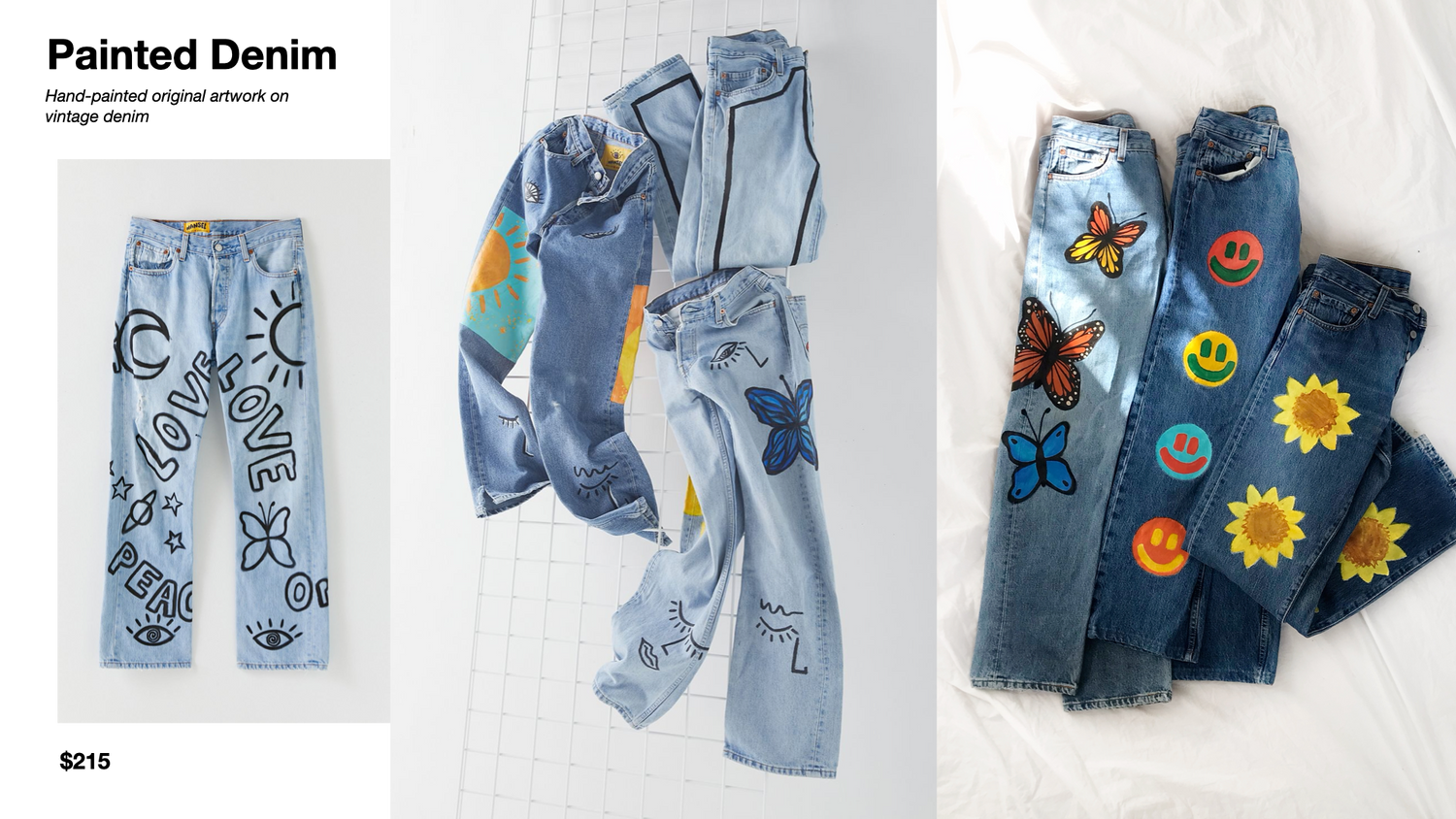 Tell Your Story. Customize Your Denim.
Order your own one-of-a-kind painted piece! Simply ship me the denim jacket or jeans you'd like painted (or share your sizes and I'll source a vintage piece for you), we'll talk design, I'll sketch something custom for you to choose from, paint it and ship it back!
Email me for a quote today.
GET A QUOTE
Past Commissions
Contact us at wearinghansel@gmail.com for more details on pricing and process.